Trans & LGBTQ Friendly Therapists Near Me & Online. Find Great Counseling.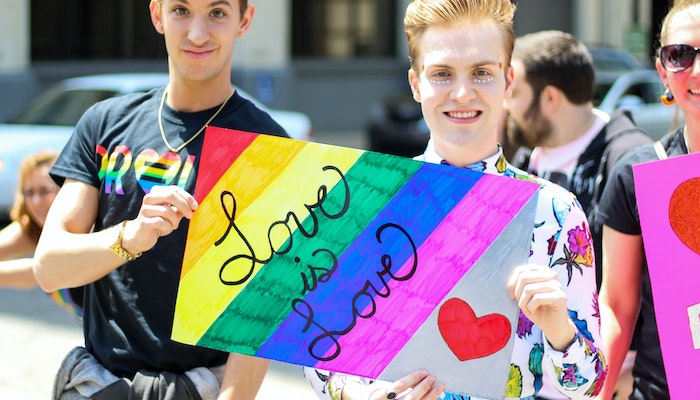 If you're LGBTQ and looking for a great therapist, how do you know if the right one is out there? It might seem difficult, especially if you don't know any LGBTQ-friendly therapists near you or in your area, even more so when you can't physically meet with the therapist in person before making an appointment.
But finding the right LGBTQ friendly therapists near me can make all the difference in your life. You deserve to find someone who understands and relates to your experiences and challenges as a gay person.
Suppose you have problems with your gender identity and feelings of confusion and dissatisfaction due to being gay or any LGBTQ gender.
In that case, it may be beneficial for you to seek the assistance of a trained gender dysphoria specialist. Luckily, here are some tips to help you on your way!
✔️ Are you from outside the USA? Then read our country specific guides:
What makes someone a good LGBTQ friendly therapist?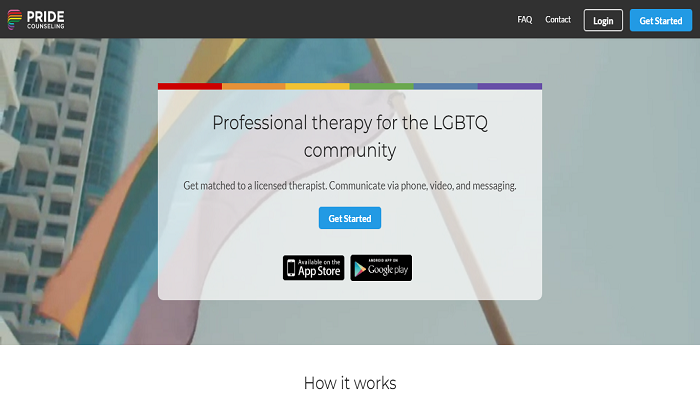 Therapy should be a collaborative effort. Good LGBTQ and trans friendly therapists will listen and ask questions to learn more about you and constructively provide feedback.
They should be able to identify emotional triggers and know when it's time for them to take a break.
They may also teach breathing exercises or mindfulness skills to help with emotional regulation and stress management.
The best therapists have your best interests at heart, work collaboratively with you, and have strong knowledge of LGBT issues.
Common fears about finding a therapist
People have different fears about finding a therapist, but some are common. If you're unsure whether you need gay therapy or it's right for you, your biggest fear might be that therapy will not work and will be a waste of time and money.
It can feel scary at first to tell someone all of your deepest, darkest secrets. And self-expression can seem like a death sentence for those raised in an environment where they are punished for showing any weakness.
With these anxieties, we must take care when making our choice. There are many great therapists out there, but we want to find the one who is perfect for us – because this process should be empowering and healing!
Best Service for LGBTQ Friendly Counseling near me
Finding therapists in your area who are sensitive and compassionate towards LGBTQ+ people can be difficult.
It's important, as a community, that we start cultivating and supporting mental health professionals who are knowledgeable about our specific needs.
If you're feeling overwhelmed with the process of looking for an LGBTQ-friendly therapist or a trans-friendly therapist near me, don't give up! There are many ways you can find someone who understands your situation and can help.
We've put together some tips for finding LGBTQ friendly counseling, trans-friendly therapist near me, or online.
BetterHelp owns Pridecounseling.com, Pride counseling provides gender-affirming mental health examinations to assist transgender, gender non-conforming, nonbinary, or agender people in preparing for and receiving a letter for surgery.
They have dozens of LGBTQ therapists available who are ready to render help to any gay individual or LGBTQ person who needs a therapist. We are the best and are known for their wonderful service.
Pride counseling thinks that everyone should be able to get good mental health care. People who are LGBTQ+ are much more likely to have mental health problems, which can be made worse by social stigma.
Pride Counseling is the best place to go to get easy online counseling for LGBTQ people. You can use this platform to connect with an LGBTQ online therapist who has worked in their field for more than three years.
It has a unique way of matching its clients with counselors who are highly trained and have been approved.
If you want to find LGBTQ therapy online, you don't have to think too hard about it.
Why pride counseling is the best option
There are many options for therapy out there, but when dealing with issues of gender identity, it's best to go for someone who has a deeper understanding of the complexity of the problems you may be facing.
What is a transgender therapist?
Trans friendly therapists near me can be a helpful way of working through tough emotional and mental health challenges. And suppose you're someone who identifies as LGBTQ.
Pride counseling will get you the best therapist that would help identify your specific needs and challenges and give solutions to these problems.
Pride Counseling bridges the gap between the LGBTQ community and counselors who know what they're doing. The services these counselors offer are affordable, and they handle their customers with dignity and acceptance.
How to pick a good therapist
How do you find a good therapist? With these tips for finding LGBTQ friendly counseling, it won't be too difficult. First, look up therapists in your area specializing in sexual orientation or gender identity issues.
Second, ensure they are qualified by checking that they are licensed psychotherapists or counselors from their state licensing board or certifying body (most states require this).
Third, ask about the person's professional affiliation to ensure they work under their professional guidelines and don't belong to any religious organizations or politically motivated groups.
Pricing And comparison to in-person pricing
Dealing with an LGBTQ therapist online is less expensive than seeing a therapist in person.  When you use Pride Counseling for your counseling sessions, you will save a lot of money and time.
Pride Counseling costs $60-$90/week, billed every 4 weeks.
That means that every four weeks, you will pay between $ 240 and $ 360. 
Pride Counseling sends out bills to people who have signed up for services. That means that you will have to renew your subscription every month. You can leave the platform at any time by just stopping to use their services.
There are plenty of options for therapy that don't involve you sitting in a room with someone face-to-face. If you're looking for an LGBTQ and trans friendly therapist near me, check out Pridecounseling.com
Conclusion – trans friendly therapists near me
Finding a therapist who is LGBTQ friendly can be challenging. Still, it's important to find one that you feel comfortable with.
Pride counseling has a method to provide you with the therapist you would be comfortable to speak with, understands your problems and provides solutions as well as saving your cost.